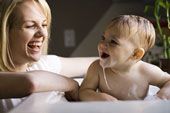 Friendly, Expert, Professional Service... A local company you can trust...

Master Plumbers is family owned and operated for over 25 years. We feel we are one of the best in the
business, and we'd like to prove it to you. If there is anything you need in plumbing, we'd like to help.


Competitive Upfront Pricing on all Your Plumbing Needs:

Plumbing • Sewer and Drains • Gas Systems • Leak Location


Full Service Plumbing Experts

• Turn Key Kitchen & Bath Remodeling
• Fixture and Appliance Replacements and Upgrades
• Commercial Tenant Improvements
Offices, Apartments, Restaurants
• Toilet, Faucet, Sink, Shower Repairs and Replacements
• Outdoor Kitchens and Pool Houses
• Plumbing and Construction Turn Key Solutions
• Copper and Poly water piping replacements
• Sewer Rooting and Drain Cleaning
• Tankless Water Heaters
• Specialty Fixtures and Appliance Installations
• Washer and Dryer Installations
• Water Leak Location and Repairs
• Sewer Camera Inspections
• Sewer and Drain System Methane Sewer Gas Testing,
Leak location and Repair
• Hose Bib and Vacuum Breaker Repair and Replacements
• Septic System and Main Sewer Line Repairs
• Slab and Underground Leak Location and Repairs
• Plumbing System Designs, Plan Checks/Approvals and Engineering



Call Master Plumbers for a prompt quote on your next project.

St. Tammany Parish: 985- 892-7909 Orleans and Jefferson: 504- 486-4881

Mandeville • Madisonville Lakeview • Lakefront • Uptown
Covington • Abita Springs Old Metairie • River Ridge • Harahan


For a prompt reply, you may Email:moepat34@gmail.com

Website: www.MasterPlumbersCo.com
Master Plumbers, Louisiana Plumbing and Construction: Mandeville plumbers, Madisonville plumbers, St. Tammany Parish plumbers, Louisiana plumbers, New Orleans plumbers, Metairie plumbers, plumbers Mandeville, Covington plumbers, Madisonville plumbers, Abita Springs Plumbers, New Orleans plumbers, Mandeville, Madisonville, Covington, Abita Springs, Plumbing, Drain Cleaning, Stoppages, Gas lines, Pool Heaters, kitchen and bath remodeling, tenant improvements, additions, renovations, master bath renovations, licensed master plumber, commercial tenant improvement, office buildings, warehouses, industrial, Mandeville plumber, Madisonville plumber, St Tammany Parish plumber, Metairie plumber, New Orleans plumber, Lakeview Plumber, Uptown Plumber, Old Metairie Plumber, Lakfront Plumber, tankless water heaters, water heaters, gas lines, gas sytems, construction designs, plumbing designs, engineering, additions, new construction. Louisiana licensed contractor, Louisiana licensed plumbing contractor, Louisiana commercial, residential contractor, Louisiana plumber. Leak location, water leak location, sewer leak location, drain leak location, smoke testing, sewer and drain smoke testing. Methane sewer gas testing, inspections, location. Thermal Imaging, Moisture, Leak and Mold Location, Home Inspections, Commercial Inspections, Owen Patterson Licensed master plumber, Owen Patterson Plumbing, Plumbing Designs and Engineering, Permit Plan Checks and Approvals, Commercial Plumbing Designs, Drafting, Calculations, Approvals. Orleans, Jefferson and St Tammany. Louisiana Licensed Master Plumbers, Statewide Commercial License, Fully Insured for Commercial and Residential